Dr. Herzog's Special Hospital Germany
Why Choose Dr. Herzog's Special Hospital?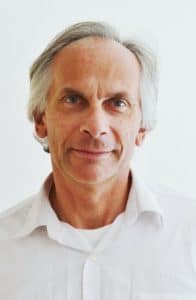 Dr. Herzog's Special Hospital in Frankfurt Germany is a leader in lyme disease treatment using hyperthermia. More than 20 years Dr. Herzog has been the head physician of his own independent private hospital specializing in hyperthermia treatments in combination with incorporating integrative and holistic concepts. Dr. Herzog's team works together with you to create an individualized treatment strategy. In addition to providing a high level of care, the hospital staff holds great importance in personal and human warmth, as their motto is that "every day lived with joy is of infinite value." Their doctors, nurses, physiotherapists, and other employees contribute to the development and implementation of an individual therapy concept for each patient.
Dr. Herzog's Hospital guarantees 30 beds and provides bright and cozy furnished single and twin rooms. All rooms include a shower, WC, WIFI, fridge, telephone, internet, and TV connection. The accommodation of close relatives in the room is often encouraged for the recovery process. This hospital also offers treatments to children and adolescents with Lyme disease and cancer.
Dr. Herzog's hospital supports patients through nutrition by providing the body with the nutrients to fight against cancer and Lyme disease. Therapeutic nutrition means not only providing the body with enough energy, it also means that all nutrients are important for a healthy function of the immune system and the organs. This is best guaranteed by a broad variety of foods following a Mediterranean diet and freshly prepared fruit and vegetable juices.
The setting is situated in Germany (Hessen) not far away from the cities of Frankfurt, Hanau, and Gießen, in Bad Salzhausen. Bad Salzhausen is an attractive spa-village close to the small town of Nidda and is situated in a pleasant rural setting.
Hyperthermia Hospitals
We have strong partnerships with the best hospitals for lyme disease treatment. These 4 hospitals are located in the United States, Mexico and Germany.
Hyperthermia Consulting is 100% Free
Lyme Disease Treatment at Dr. Herzog's Special Hospital
Dr. Herzog's Hospital utilizes a special combination of treatments to attack Borrellia, while boosting the immune system. Through the use of extreme-whole body hyperthermia, the body is heated up to temperatures that Borrelia cannot withstand.  Special IV antibiotics are adapted individually for the patient, taking co-infections into consideration.
At the same time various complementary treatments are performed to strengthen the immune system and to improve the quality of life again. These are treatments such as infusions with high doses of antioxidants and vitamins, infusions with homeopathic medications for detoxification, immunomodulation with thymus peptides, magnetic field therapy, ozone therapy, oxygen therapy, and physiotherapy. 
Treatment for Cancer at Dr. Herzog's Special Hospital
To improve the results of conventional treatment, Dr. Herzog realized at an early stage that hyperthermia is an ideal complementary treatment to increase the efficiency of chemotherapy and radiation. He further developed this method to include superficial, local, and extreme-whole body hyperthermia.
He also developed a program of scientifically researched complementary treatments to support the immune system, to reduce side effects of chemotherapy and radiation, and also to improve the quality of life for patients with cancer.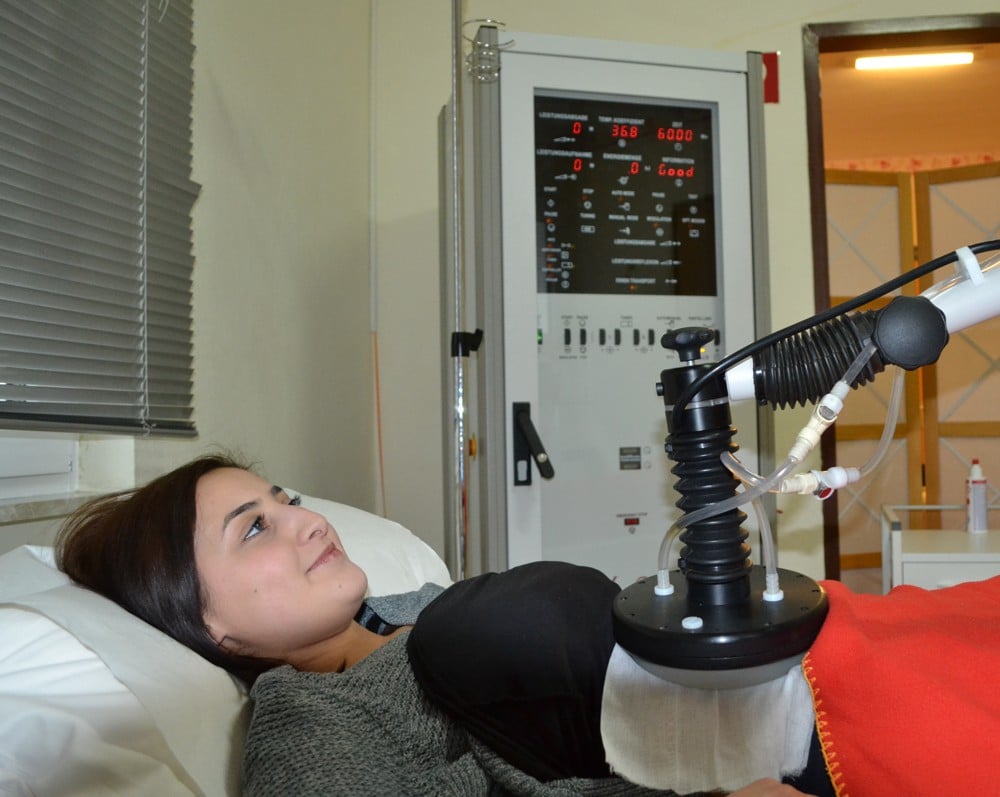 Naturopathy and Complimentary Therapy Methods
In addition to conventional cancer therapy (e.g. chemotherapy, hormone therapy, pain therapy) and the various kinds of hyperthermia in their hospital, complementary ways of treatment from biological cancer therapy, naturopathy, psychology, sports therapy, and nutritional therapy are used as well. The methods they apply to strengthen the body's defenses, particularly the immune system, and the patient's general well-being include:
All methods of classical naturopathy
Biological cancer therapy (unspecific immune stimulation by mistletoe lectines, standardized thymus peptides, enzyme therapy, orthomolecular therapy, oxygen multi-step therapy, special methods of autohemotherapy, and ozone therapy)
Active endogenous fever therapy
Detoxifying methods (intestinal purgation/sanitation, colon hydrotherapy, antioxidants, and therapeutic fasting) – change to (colon hydro therapy, antioxidants, therapeutic fasting, coffee enemas)
Nutritional therapy and special dietetics
Treatments with herbal extracts
Physiotherapy, breathing therapy, and sports therapy
Comprehensive balneo-physical therapy including lymphdrainage and massage and massage of foot reflex zones.
Neural therapy
Traditional Chinese medicine (TCM e. g. acupuncture, soft laser acupunture, and acupressure)
Homeopathy (classical homeopathy and homeopathy according to Ramakrishnan's method)
Psychooncological therapy methods including art therapy and meditation